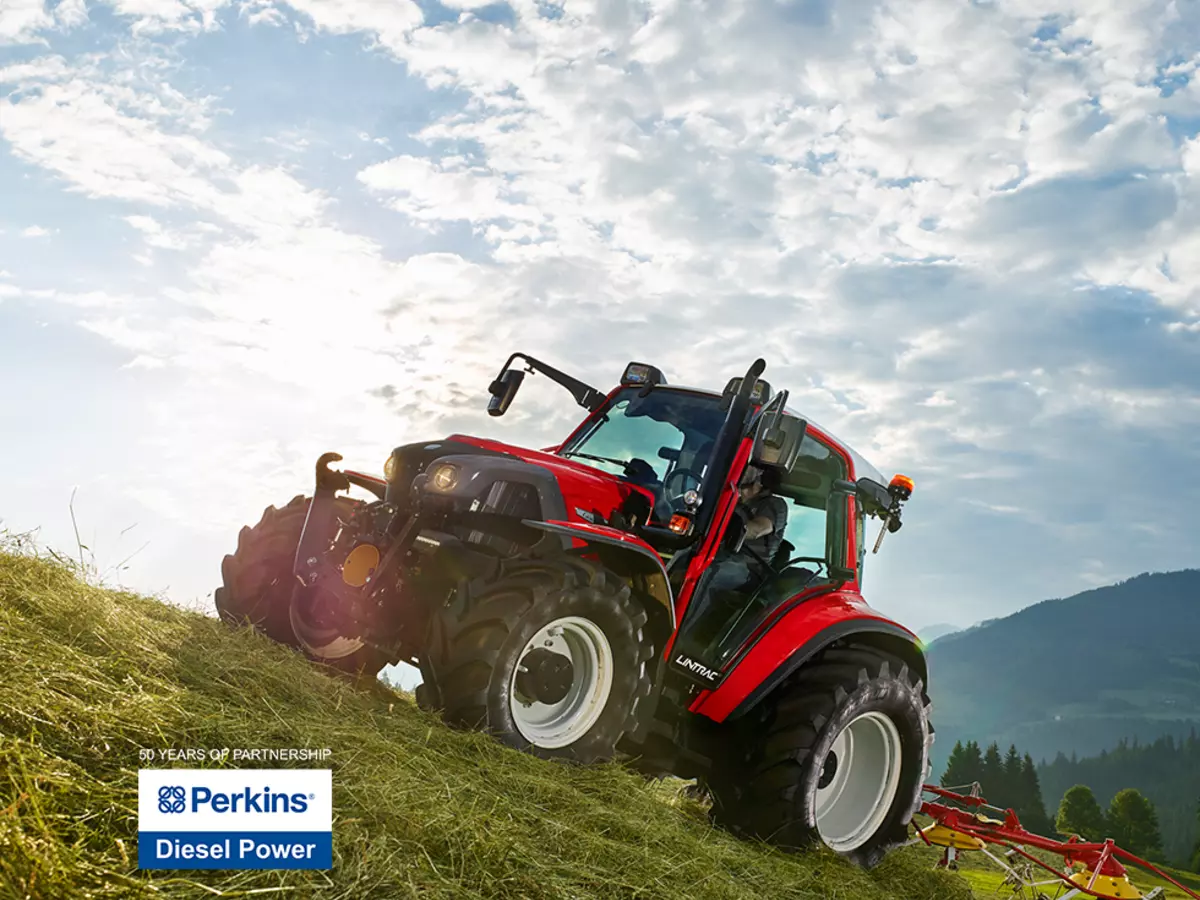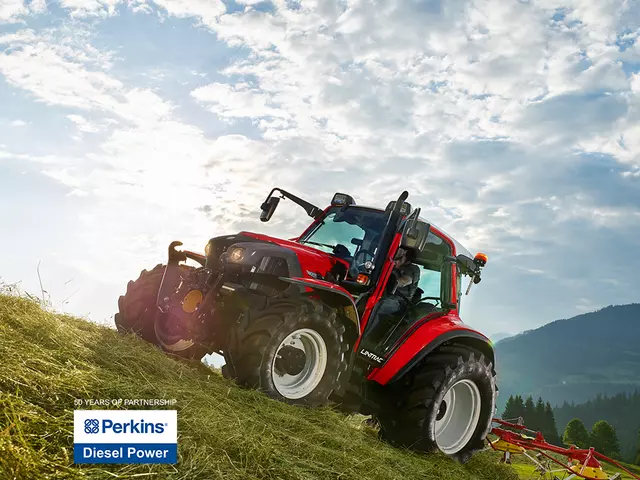 First time at LAMMA Show
The Lintrac model is the first CVT standard tractor with 4-wheel drive. Technical highlights include the efficient PERKINS 4-cylinder-engine, high-performance hydraulics by Bosch and the particularly easy LDrive handling. For operations in mountainous and grassland areas, the Lintrac combines the features of tractors, gradient mowers and farm loaders in one vehicle, significantly reducing the investment required by farmers. When mowing using the three-metre mower, the Lintrac was impressive, with a consumption of just 6.4 litres per hectare in a test run – this represents up to 50 percent less than comparable two-axle mowers. Other application areas include winegrowing, forestry and the municipal sector.
Smart and with CVT
In autumn 2016 Lindner presented the new Unitrac 112LDrive, with series production due to begin in spring 2017. With this new Unitrac model, Lindner has used its proven Lintrac CVT technology for its successful transporter series for the first time. In addition, Lindner presents its revolutionary TracLink system, which provides support when operating all cultivation machinery and guarantees a high degree of efficiency. Hermann Lindner: "The CVT Unitrac model is the smartest, most manoeuvrable and strongest Lindner transporter in our 70-year history."
The Lindner vehicles: Geotrac, Lintrac and Unitrac 
At its plant in Kundl, Lindner manufactures Geotrac tractors, the CVT Lintrac model and Unitrac transporters. The vehicles can be used for mountain and grassland farming, on cultivated land, as well as for cableway and municipal uses. In 2015, over 1,300 tractors and transporters left the plant in Kundl. Since over 50 years Lindner relies on powerful PERKINS-Engines from the UK. The family-run company's export ratio is 50 percent. 

VISIT US IN HALL 6 / STAND A60