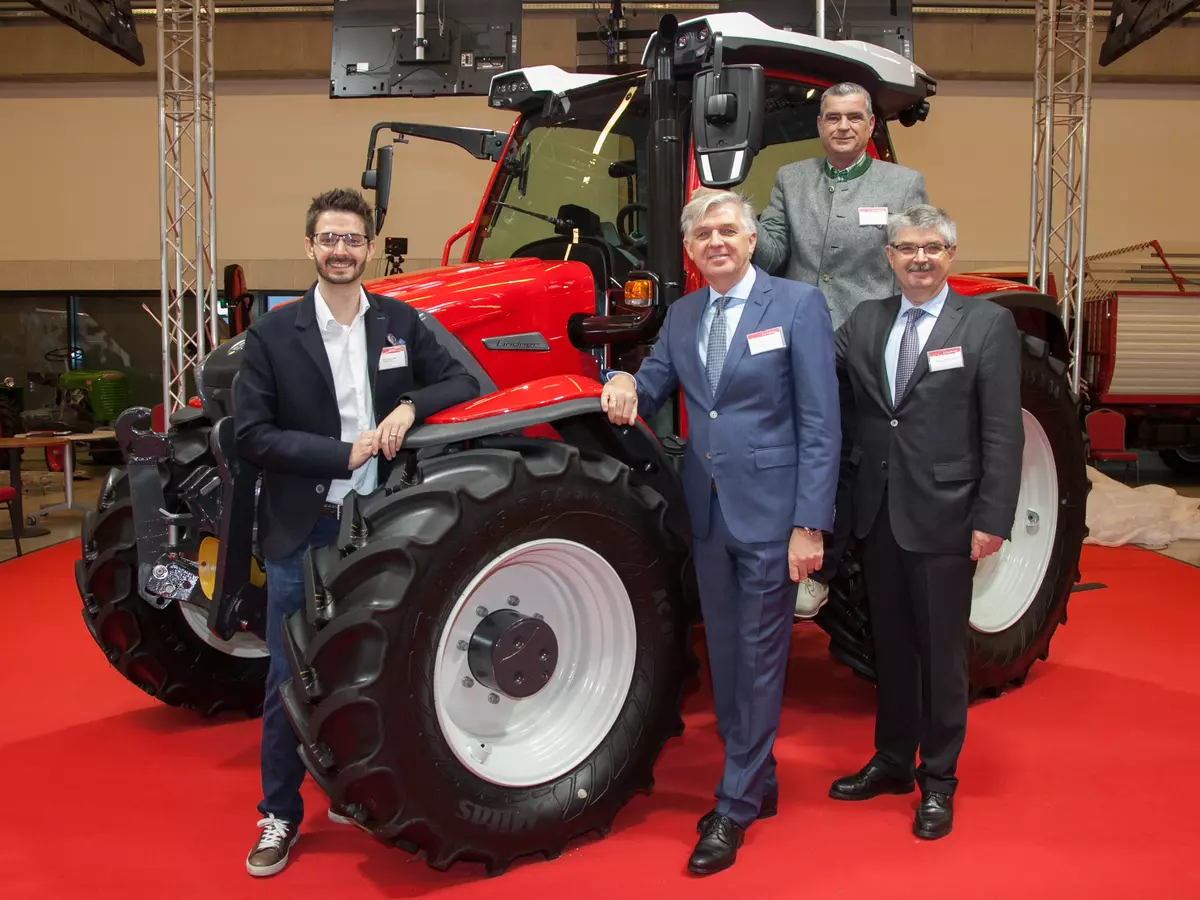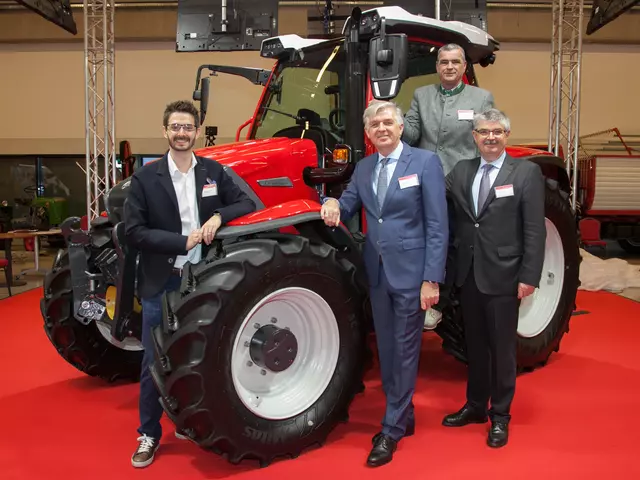 Lindner presents the continuously variable Lintrac 110
The family-owned company Lindner from Tyrol expands its Lintrac series. After the Lintrac 90 now comes the Lintrac 110. "We are delivering a compact, manoeuvrable and continuously variable tractor suitable for mountain farming and grassland cultivation, viticulture, forestry and urban applications," says managing director Hermann Lindner. The maximum permissible total weight is 8 tonnes, with a payload of around 3.5 tonnes. "This means that the compact Lintrac 100 is perfect for cross-company operations. Professional users can work with larger implements like baling presses."

The LDrive will make the Lintrac 110 particularly easy to operate. Lindner will start pilot production in June 2018. Series production of the agricultural and urban service versions will start in the summer of 2018.

Technology in the Lintrac 110
The centrepiece of the new tractor is the continuously variable TMT11 gearbox from ZF. "It has a larger rear axle, compared to the TMT09 of the Lintrac 90," explains Managing Director of Technology Stefan Lindner. 

The TMT11 is designed for an output range up to 110 HP and has all the well known features of a ZF, including power shift reverse (Power Shuttle), stationary control (Powered Zero) and continuous acceleration from standstill to maximum speed without interruption of power flow. The driving speed between 0 to 40 km/h for forward driving and 0 to 20 km/h for reversing is realised in the TMT11 via mode switching (mode I: working mode; mode II: transport mode) and drive range switching. "Mode switching as well as drive range switching have been fully automated, which means that continuous driving without interruptions to the power flow has been realised with a minimum amount of components and maximum comfort and functionality," says Stefan Prebeck, Development Manager for Agricultural Machines at ZF.

The 4-cylinder engine from Perkins (113 HP, 450 Nm torque) with particulate filter represents efficiency and power. It is powered by diesel fuel only. The variable-displacement pump of the working hydraulics provides 88 litres. "It is especially important to us that the drivers of the new machine can work with maximum comfort. Which is why we have designed the cab to offer more space and even better visibility," says Stefan Lindner. Lindner has reinforced the 4-wheel steering, which will also give the Lintrac 110 above-average manoeuvrability. The further improved lighting system offers optimal visibility during long night-time operations.

Reinforcing core markets, targeting new countries
With the new Lintrac, Lindner intends to strengthen core markets and explore new export areas. "The continuously variable technology will offer great benefits for professional users in our core markets in Austria, Germany and France. And we are also prepared for new markets. The export focus lies on areas such as Scandinavia, Great Britain and Ireland," says Export Manager David Lindner. The export rate of the family-owned company from Tyrol currently amounts to over 50%. In the Austrian ranking list for standard tractor vehicles, Lindner scored second place for the first 8 months of 2017.

Autonomous driving in grassland areas
Experts agree that autonomous driving is becoming increasingly important in agriculture. "Which is why we are developing the TracLink Pilot together with ZF Friedrichshafen. This means we are offering highly automated driving functions for grassland areas," says Hermann Lindner. Currently, an intensive test phase is under way. "The Lintrac 110 is designed in a way that allows for it to be retrofitted for autonomous driving as soon as it will be permitted."

"Our prototype shows how agriculture can also profit from mega trends like networking and artificial intelligence," says Mark Mohr, Automated Operations Project Centre Manager at ZF, about the test vehicle based on the Lintrac 90 which ZF has equipped with a range of intelligent systems. By equipping the vehicle with various cameras, LIDAR and radar sensors and processing their signals with the deep-learning capable control platform ZF Po AI, the tractor is capable of achieving a 360 degree surround view with person recognition.An additional GPS system in connection with the steering, hydraulic and continuous gearbox system makes it possible for agricultural processes to run automatically. They can also be activated via an app. "When the vehicle is stationary, it is safely secured by engaging the electromagnetic parking brake," explains Mohr. 

Autonomous tractors
Example process of optimisation: A sensor-based assistance system captures cut edges, field borders and swaths and automatically keeps the tractor on track, making the work process more efficient and easing the strain on the driver. Safety is ensured by the above mentioned surround view, which is not only monitored by the tractor but can also be accessed by the farmer via a practical tablet in the cockpit. With the "copy and paste" function, the tractor learns the driven route. After the first tour, the tractor is thus able to work the given area automatically (without a driver) while constantly ensuring the safety of its surroundings thanks to person and object recognition.

Another example for a practical application is the "follow me" function which allows the tractor to autonomously follow a preceding tractor vehicle. If each vehicle is equipped with different implements, this means that for example two work steps can be combined in one route.