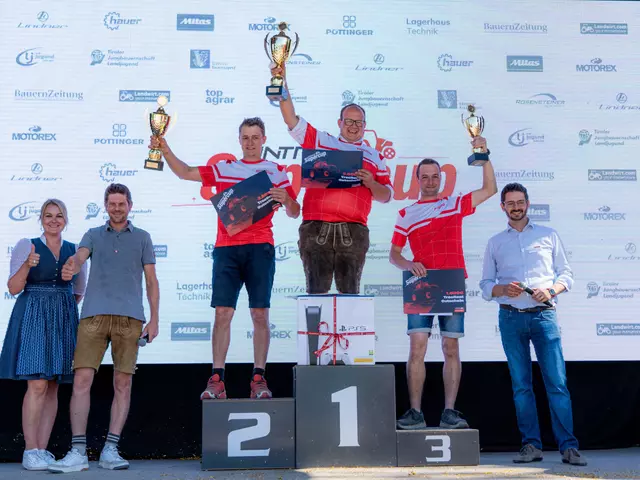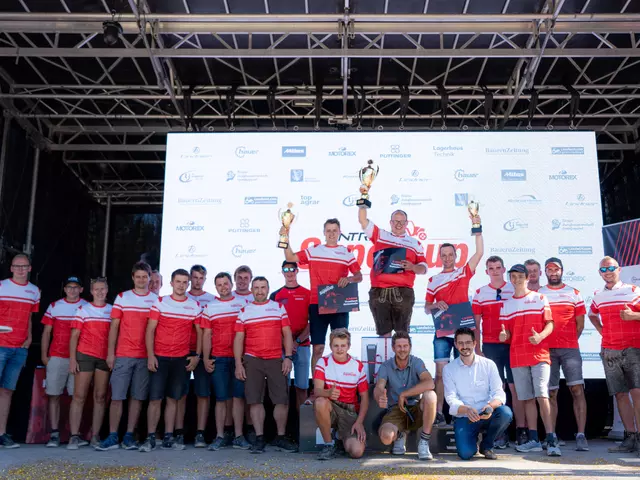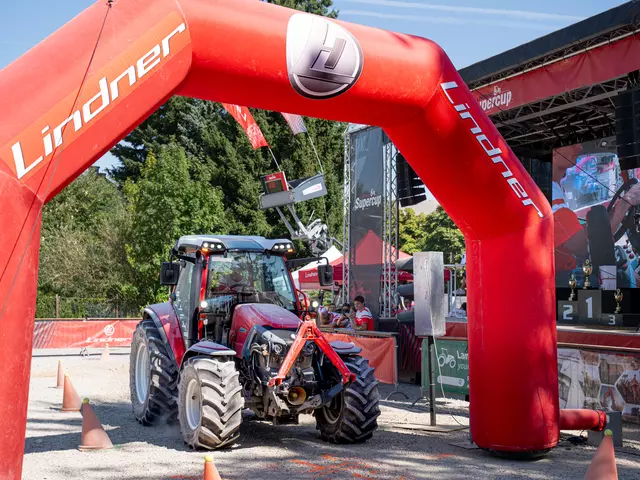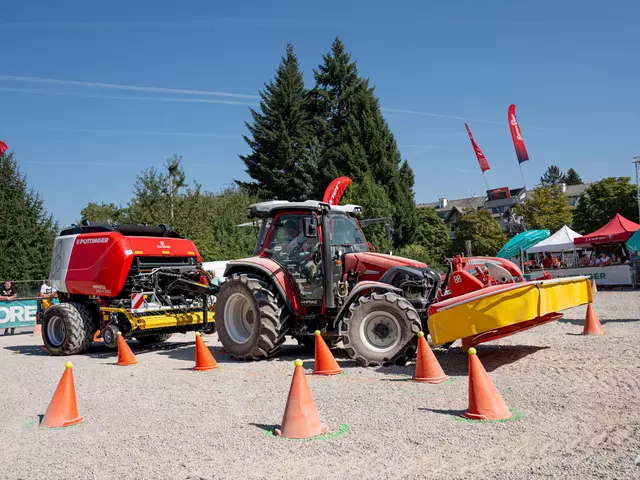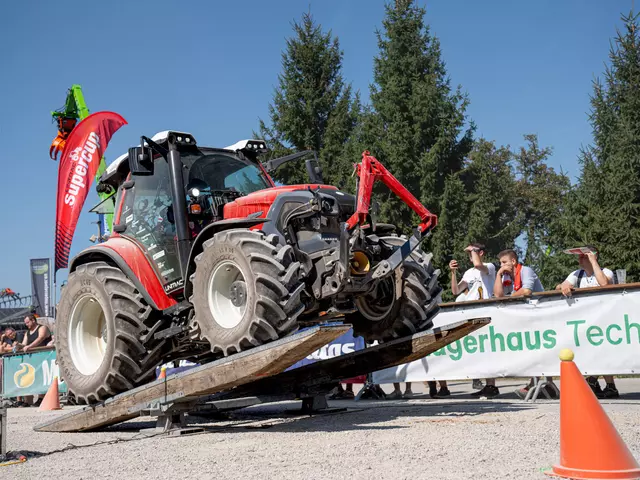 Lintrac Supercup 2023: Local heroes triumphed in the Innviertel
Upper Austrian double victory at the Lintrac Supercup 2023 at the Rieder Messe: Markus Schmidseder won with a total time of 4.32 minutes ahead of Roman Schretthauser (5.13 minutes) and Salzburg's Stefan Seifried (5.20 minutes). The overall winner received a TracRent voucher worth 5,000 euros and a Playstation 5. The second and third place winners received TracRent vouchers worth 2,500 euros and 1,000 euros respectively. With TracRent, Lindner offers a comprehensive fleet of rental vehicles for a wide range of applications.
200 tractor professionals at the start
The best 30 tractor drivers from the five preliminary rounds at the warehouse field day in Kalsdorf in Styria, in Kirchbichl in Tyrol and at the Rieder Messe qualified for the grand finale. In total, around 200 starters showed off their skills behind the wheel of the Lintrac 100 and on the game console in the 2023 season.
At the Lintrac Supercup 2023, the Lintrac 100 with 4-wheel steering had to be steered precisely, safely and quickly through various obstacles such as the seesaw, the double chicane or the steep ramp. The virtual part of the Lintrac Supercup was driven on an adapted course in Farming Simulator 22 in a real Lintrac cabin. The two fastest times count for victory in the overall ranking. "The new racing mode was very well received. It has been shown that the farmers are not only very fit on the tractor, but also on the digital course," says marketing manager David Lindner.
More than two decades of racing enthusiasm
The Lintrac Supercup is the further development of the Geotrac Supercup, in which Lindner searched for the best tractor drivers in the Alpine region for more than 25 years. From 2020 to 2022, the Supercup took place online - this year the fixture of the local tractor scene returned to the terrain as the Lintrac Supercup.
The next edition of the Lintrac Supercup 2024 starts in early summer 2024 - then again with exciting challenges on the racing course and in the farming simulator.
Learn more at www.lintrac-supercup.at